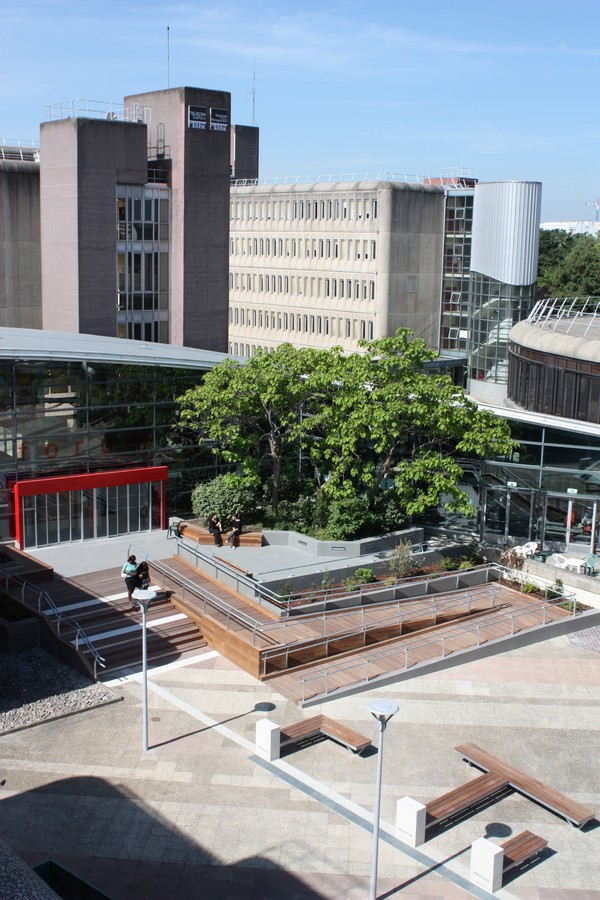 The construction of a frame of normal life and the validation of actions already taken, are the basis for this integration which must also provide each student with disabilities the opportunity to fully exercise their citizenship and prepare for accession to highest responsibilities. The organization of Telecom SudParis, particularly the presence of a full-time nurse on campus, provides an individualized care. At the back-to-school, she meets individually students with disabilities.

Research at Telecom SudParis is closely associated with this responsible approach, the Handicom Lab, whose work "focuses on the human-computer interaction and use of assistive technology to improve the quality of life of people dependent, essentially, disabled and elderly. "

A major project development of the campus access began in fall 2010 and was completed in April 2011 to put standards of accessibility. On the picture, the disabled access ramp leading to the automatic doors of the forum is clearly visible.