Telecom SudParis provides the skills which enable engineers to work in the entire ICT market: telecom operators, equipment providers, software engineering companies and IT consultants.
Furthermore, the scientific generalist curriculum and the exposure to management education through its partner Telecom School of Management, equips them with the right skills to succeed in a broad range of other sectors including finance, marketing, strategy etc... Many of our students are solicited by recruiters long before they graduate.
Recruitment managers from major companies are on campus several times a year to introduce their company.
Telecom SudParis provides numerous opportunities for students to meet with the business community, and thus maintain the link between education and the professional world.
Corporate meetings
Companies forge links with students over the course of their training programmes : during the year, a number of recruitment managers introduce their companies to the students.
Class sponsorship
Each promotion is sponsored over the course of a three year programme by a major group or successful and innovative small or medium sized company. A special relationship is established between the company and students.
The class 2017-2020 is sponsored by Devoteam.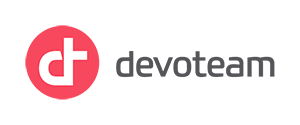 An effective job search tool
The Alumni association TELECOM & Management Alumni receive every year 5000 job offers and now has more than 11 500 members.

Learn more about the alumni network