Responsible digital general engineering program
The digital field is currently in need of sustainable and responsible deployment solutions to change and protect the world. The responsible digital general engineering program embodies this approach.
The combination of cutting-edge general education and a diverse curriculum offering several study options allows each student to build their own personalized profile. Students can pursue several areas of specialization and gain international and professional experience on the job through this fully customizable program.
The Telecom SudParis general engineering Master's program is accredited by the CTI (Commission des Titres d'Ingénieur) and offers the possibility of earning a dual degree in France or abroad.
The career opportunities speak for themselves: graduates of this general engineering program are sought after by French and foreign companies.

Build your own program
The courses in the engineering program are spread over three years and offer a multitude of possibilities.
→ Learn more about the program

Specialization tracks
During the first semester of the third year, students are given the opportunity to specialize in an area that interests them by choosing one of the advanced course options.
→ Discover the Specialization tracks

Add your personal touch
Engineering students who choose one of the four themes – Environment, Health, Research or Entrepreneurship – can select internships and projects to focus on one of these fields.

Responsible Engineering
In response to the climate emergency, Telecom SudParis is strengthening its engineering programs for sustainable and responsible digital solutions.

Dual degrees
Develop dual expertise as you pursue your engineering degree: what better way to stand out in a highly competitive job market?

IP Paris Master's
During their third year, engineering students in the Telecom SudParis General Engineering program can join the M2 of an IP Paris Master's program.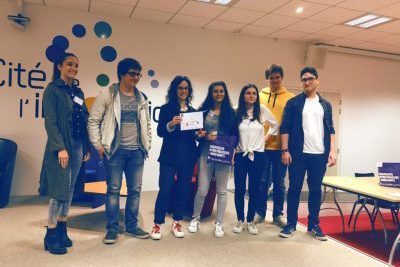 Entrepreneurship training
Students become innovative and entrepreneurial engineers by undertaking projects that progressively build their skills over the three-year program.
→ Discover the entrepreneurship projects

International partnerships
In response to the climate emergency, Telecom SudParis is strengthening its engineering programs for sustainable and responsible digital solutions.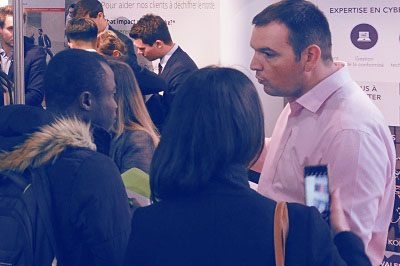 Internships
Throughout the year, students have the opportunity to interact with faculty on the "best practices" for finding an internship or future job.
→ Discover the Corporate Relations and Internships department

First Job Survey
The professional integration survey conducted by the Conférence des Grandes Écoles reveals an employment landscape that remains extremely advantageous for our engineering students.
→ Learn more about the First Job Survey

Alumni network
Join a strong network of 16,000 graduates around the world. Telecom SudParis also invites alumni engineers to share their professional experience with current students in the program.

Graduate stories
Discover the stories that make up the great history behind Telecom SudParis, from engineering students to engineers, graduates, researchers, ministers and successful entrepreneurs.

Admission
Depending on their previous studies, students can start the general engineering program during the first or second year. Graduates of this program will earn an engineering Master's degree accredited by the Commission des Titres d'Ingénieurs.

Tuition
How much are tuition and fees for students according to the agreements currently in place? What about for students taking a year out? What are the exemption conditions based on social criteria?

Scholarships
As a publicly operated graduate engineering school, Telecom SudParis is committed to social diversity. Each year, one third of the eligible general engineer class receives scholarships to fund their studies.

Our campuses
Telecom SudParis is located in Évry, on a historic campus spanning 7.5 ha in the Paris region and in Palaiseau, less than 20km from Paris, in a building shared with Telecom Paris, in the heart of the École Polytechnique district.

Student life
Telecom SudParis is home to over 60 associations and clubs, offering community groups that allow you to learn teamwork, to lead and test out your projects, innovate, manage, take responsibility and honor your commitments.

Accommodation
6 buildings on campus, 1 building in the center of Évry, a 10-minute walk away from campus, 896 beds, 243 single rooms, 613 studio apartments, 13 apartments available offered for an apartment share: discover the MAISEL student residence.