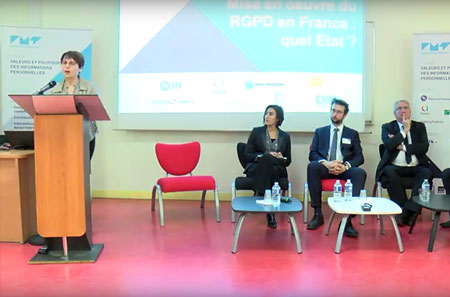 Values and Policies of Personal Information
The Chair Values and Policies of Personal Information was launched by the IMT in April 2013. Created in partnership with the Imprimerie Nationale, BNP Paribas and Dassault Systemes, the Chair benefits from the collaboration of the Commission Nationale de l'Informatique et des Libertés (CNIL), the French Data Protection Authority and is also supported by the Telecom Foundation.
The Chair aims to help companies, citizens and public authorities in their reflection on the collection, use and sharing of personal information, such as information about individuals (their personal lives, their professional activities, their digital identities, their contributions on social networks, etc.) including those collected by smart objects that surround them (smartphones, smart meters, etc..).
The Chair is a multidisciplinary research team working on the following aspects:
Legal and regulatory compliance,
Technical security systems and data,
Economics of personal information sharing,
Philosophical accountability and anticipation of the societal consequences.
Contact:
Maryline Laurent, (+33)1 60 76 44 42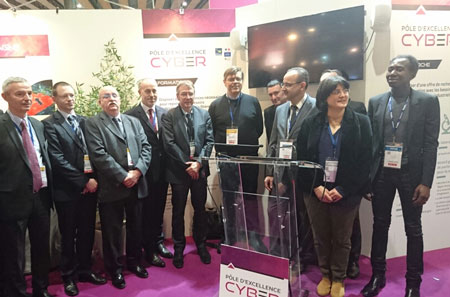 Cybersecurity of critical infrastructures
With the support of IMT Atlantique, in collaboration with Télécom SudParis and Télécom ParisTech, together with 7 industrial partners and the Brittany region, as part of the Center of Cyber Excellence, this Chair will contribute to the development of research and training activities at international level in an area that has become a national priority: the cybersecurity of critical infrastructures.
Currently, security policies for information systems are deployed statically. A method that would allow the dynamic updating of security policies is becoming a necessity. This Chair's goal will therefore be to develop a theoretical and experimental framework for specifying and managing a security policy capable of dynamically adapting to changes in the risk environment.
For this purpose, research work will focus on 4 priorities:
Advanced analysis of data for cybersecurity purposes
Definition of metrics for analyzing security risks
Responsiveness to multiple and coordinated events
Collection and generation of cybersecurity data to be made available
The results could be of interest to several sectors, particularly in industrial control systems, vehicle applications, major communication networks, and cloud computing.
Contact:
Hervé Debar, (+33)1 60 76 45 83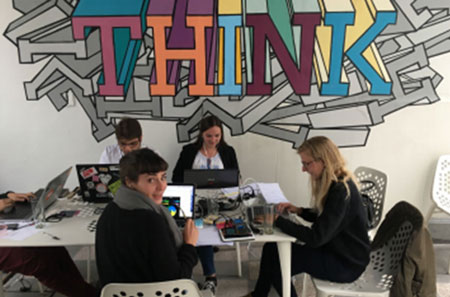 The "Inventivités Digitales" teaching chair aims to develop new actions in favor of creativity in pedagogy. It concentrates 6 programs:
The Master "Digital Inventivities"
Challenges Companies "Design Thinking"
The MOOC "Digital Creative Thinking: Managing Digital Creativity"
Creativity and Innovation Week
The publication of an annual white paper on digital creativity
The Creative Design Center for Rapid Prototyping, Collaboration, Collective Intelligence and Creativity.
Promoted by Institut-Mines Telecom Business School (IMT-BS), in collaboration with Télécom SudParis, in partnership with the Mines-Télécom Foundation, this chair is supported by Davidson Consulting.
Contact:
Djamel BELAID, Director of Studies, Director of Telecom SudParis IT Department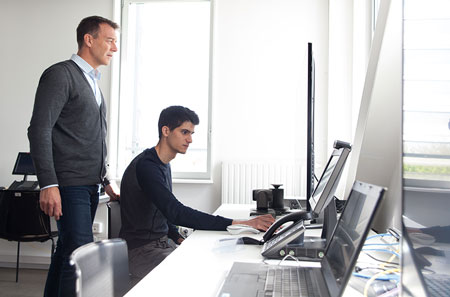 Networks of the future for the Services of tomorrow
In a context where Industry 4.0 & IoT mingle, the networks are undergoing profound changes. The objective of this Chair is to train competent and open-minded general engineers able to conceive, size, deploy, optimize, evolve ... networks within a constantly evolving environment, in all sectors of activity of the network world (Builders, Operators, Integrators, IT services companies, Consulting, End Customers).
The Chair is created and supported by Télécom SudParis, in collaboration with Mines Saint-Etienne and Institut Mines-Télécom Business School, and in partnership with the Mines-Télécom Foundation.
Contact:
Antoine LAVIGNOTTE, Senior Lecturer at RST (Telecommunications Networks and Services), Telecom SudParis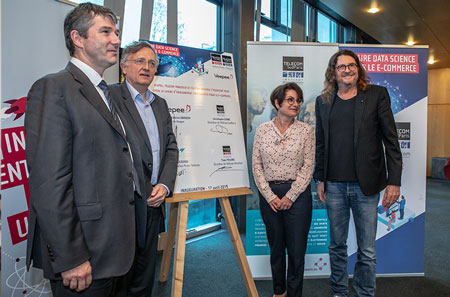 Data Science for e-commerce
The Data Science Chair for e-commerce responds to a growing demand from students who want to expand their skills by learning about technologies and major artificial intelligence issues that affect all areas of business around the world.
Worn by Télécom SudParis, in collaboration with Télécom Paris, in partnership with the Mines-Télécom Foundation, this chair is supported by Veepee (ex vente-privée.com).
Contact:
Randal DOUC, Professor, Assistant to the Director of CITI Department (Communications, Images and Information Processing) Telecom SudParis.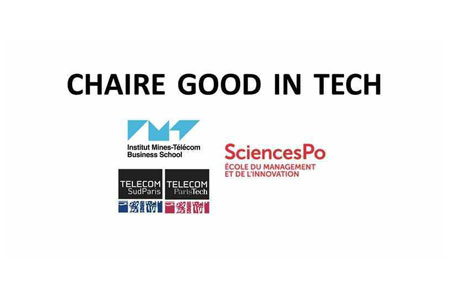 The Good In Tech Chair carried by Institut Mines-Telecom Business School, Télécom Paris and Télécom SudParis and Sciences Po School of Innovation and Management. The Good In Tech Chair brings together four areas of research:
responsible digital innovation: what measures?
how to develop responsible technologies "by design"?
reinventing the future
governance of innovation and responsible technologies
Contact:
Olivier MARTINOT, Director of Innovation at Télécom SudParis