Advanced Masters programs courses at Telecom SudParis
The Advanced Masters programs are taught 75% in French and 25% in English.
Going further with a Advanced Masters programs
A bachelor's degree (level 7) that confirms advanced skills in a digital engineering specialty
For working professionals seeking business expertise and for students wishing to complete their engineering or Master 2 courses
Financing solutions exist (training courses are eligible for CPF):
⇒ Discover how can you fund your Advanced Masters
⇒ Or contact us
→ Watch the replay of the panel discussion dedicated to Advanced Masters programs during the last Open Day.
These training courses prepare for post-master's degrees accredited by the Conférence des Grandes Ecoles (CGE) and listed in France Compétences' Répertoire National des Certifications Professionnelles (RNCP).
These long courses (2 to 3 semesters) aim for a high level of specialization in digital engineering and respond to the expectations of working professionals and students pursuing further studies.
Advanced Master in Networks and Services
Title RNCP level 7 "Expert in Network Infrastructures and Associated Services" (referenced by France compétences under the number RNCP36854)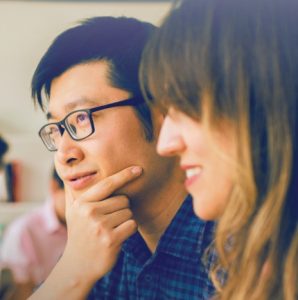 This complete training in networks and services is part-time. It is intended for professionals and students who are looking for advanced expertise in network infrastructure and associated services.
New network technologies, both static and mobile, have disrupted the conventional view of networks and computing.
The combination of networks (voice and data) and computing naturally leads to new types of services and applications and the evolution of network architectures.
Designing and implementing these increasingly complex systems requires a comprehensive view of the different aspects (networks, services and applications) and the ability to master sizing and performance optimization techniques, especially since the arrival of connected objects is likely to considerably modify network infrastructures.
Advanced Master in Cybersecurity
Level 7 RNCP title "Expert in Network and System Security Governance" (registered by France compétences under reference number RNCP36855)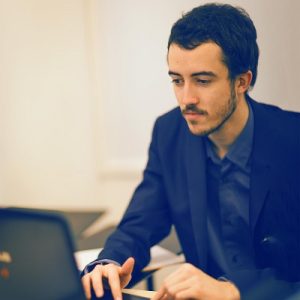 Cybersecurity Advanced Master's program. This part-time course is intended for professionals and students who are looking for advanced expertise in cybersecurity of IT systems and networks.
Cybersecurity is today a key issue in our modern societies. With the development of new technologies (Cloud, Big Data, Internet of Things, etc.) and attack vectors, organizations require security specialists and experts capable of protecting sensitive information and tracking threats and vulnerabilities.
European regulations (NIS directive) now require critical service operators to implement security measures on their information systems. The current and future staff of these operators must be adequately trained to meet this requirement.