Data Science and Network Intelligence
Objectives
Artificial Intelligence (AI) and Machine Learning (ML) approaches, well know from IT disciplines, are beginning to emerge in the networking domain. Recently, networking has become the focus of a huge transformation enabled by new technological and economic models resulting from virtualization and cloud computing.
These techniques provide novel architectures supported by emerging technolgies such as Software-Defined Networking (SDN), Network Function Virtualization (NFV) and more recently, edge cloud and fog.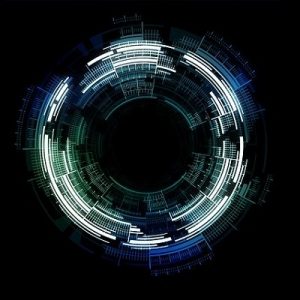 DANI combines rigorous technical training with field knowledge, industry insights and practice in critical thinking, teamwork, communication techniques and collaborative leadership to generate data scientists with a deep undestanding of how telcos/webcos evolve who can add value a wide range of engineering fields.
The program covers areas such as network intelligence, automation, communication services, large-scale data analytics, advanced machine learning and data-mining, information retrieval, natural language processing and web mining. It also includes foundational modules on topics such as programming for data analytics, Internet of Things, Services and optimization.
Students enrolled in the program deepen their knowledge in an elective topic by working on a project in conjunction with either a research group or an industry partner. In addition to six key technical courses, a course on telecom management and economics, jointly taught with Institut Mines-Telecom Business School, gives students essential information about markets and business models. Moreover, each students becomes involved in concrete projects and produces a Master's thesis. The Master's thesis can be conducted in collaboration with industrial partners or research laboratories.
Career Perspectives
The demand for professionals who can interpret large quantities of data with a deep understanding of telcos and webcos has never been greater, and these skills are vital for scientific advancment and business success. Given the program's solid foundations, students-acquire both an in-depth theoretical background and practical knowledge. It only takes a few weeks for graduates to find their first job in the field of ICT and most graduates are hired before graduation.
Partnerships
Students attend the ICIN international conference. In addition, World-renowed experts from Orange Labs, CISCO, ITRON, Telecom Italia and ETSI are invited to give lectures during the year. English is the language of instruction and courses are taught jointly with MSc students from Univesity Carlos III, Madrid (Spain), Asian Institute of Technology (international) and National Chiao Tung University (Taiwan).
Target students
Students holding a Master 1 degree or equivalent academic level (240 ECTS) can enroll directly in the Master 2, follow a 12-month program (followed by a 4-month additional lab work or industru internship) and receive the MSc in Data Science and Network Intelligence from Telecom SudParis.
Recent graduates with a Bachelor's degree or equivalent level with an exceptional academic record, as well engineers and professionals who wish to upgrade their knowledge can apply for the Master 1 (taught at the Asian Institute of Technology), then join the Master 2 at Telecom SudParis. Students who graduate from two year program taught in English will receive TWO Master's degrees, one from Asian Institute of Technology and one from Telecom SudParis.
« Coming to study at TSP was a life-changing experience for me. This program has great partnerships with other universities and I strongly recommend it if you want to study abroad and to get in touch with state-of-the-art technologies in the networking domain. Studying here, you'll have the chance to see a perfect balance between theory and practice in the Data Science course and how ML techniques are used in optimizing a network. All of this, being part of Prof. Noel Crespi's team which will be open to help you in any regard to your research topic. »
Nerisa Chitrakar (June 2018)
« This Dual Degree Program in TSP was a good experience for me. The most important thing I learnt was to conduct a research efficiently. I got to work alongside Dr. Roberto Minerva, who was my supervisor for my thesis. This opportunity helped me learn how to present my ideas, analyze other's research critically. I also got an opportunity to attend the ICIN conference which helped me understand the current developments and researches going on in my field. In addition, I got to build strong contacts with the industry personnel which helped me take a step forward towards my career. »
« It was a great experience and an opportunity to understand the approach towards Research and Development from an academic and industry standpoint of view. The degree was properly structured which has helped me to build the necessary skill sets step by step. Knowledge from lecturers who are coming with the industrial background was a great advantage for me to see the big picture of how everything I learn here is connected. The opportunity to participate in the ICIN conference enabled me to know about the latest ongoing technological researches in the world. I highly appreciate the freedom to choose an internship or research topic that interests you. »
« First, I am very appreciate that I could join this program. Offered lectures in ComNets/DANI, which are my favorite parts of ComNets, are really nice as well as the courses given by the experts from companies. Thanks for giving me a chance to work an internship in company so that I can experience an international and professional working environment. Thanks so much for the experience of ICIN conference. So that, I can have a chance of meeting with well-known experts and get knowledge of new technologies as well as can be further discussed about it. I believe that I would posses a great future as a student of ComNets/DANI program. »
Ming-Chen Chung (April 2015)
« This dual-degree program provides a great opportunity to expand student's view in both academic knowledge and industrially practical experience. You can be here to follow the latest trend for having a good research topic; You can also implement what you learn at the school into a product if you have a cooperation with the company. Seize the right chance, you can fly higher. »
  Lectures taught in English.
The curriculum for this four semester programme is as follows:
 The first two semesters are held at AIT (optional for students having a Master 1 academic background or with significant experience).
Semesters three and four are held at Telecom SudParis ; they focus on specialization coursework followed by a MSc Thesis or a paid internship in industry.
Students holding a M1 or a Bachelor with at least 4 years (240 ECTS)  may apply directly in M2 with a 4-month additional lab work or industry internship
Semester 1 :
Network Intelligence and Communication Services
Internet of Things and Digital Twins
Data Science and AI - Theory to practice
Data visualisation
Service-oriented Computing
Wireless Access Networks : State of the Art, Challenges and Evolutions
Blockchain, Smart Contracts and Bitcoins fundamentals
Business Modelling and ICT
Optimisation: Theory and applications
Semester 2 :
Master Thesis and/or paid internship in industry
Students enrolled in this programme directly in this second year have to undertake a 4-month additional lab work or industry internship
Tuition Fees : 5 000 € for AY 2020-2021
Despite the difficulties and uncertainties due to the current sanitary crisis, we would like to reassure you that the Master of Science in Data Science and Network Intelligence will begin as scheduled in the fall.
We are moving forward with plans to deliver courses in a hybrid format. As we prefer classroom teaching, we will provide lectures on our campus for those of you who are able to reach Evry. Simultaneously we will stream these lectures to students during the time that they are unable to reach the campus and additionally provide full digital support.