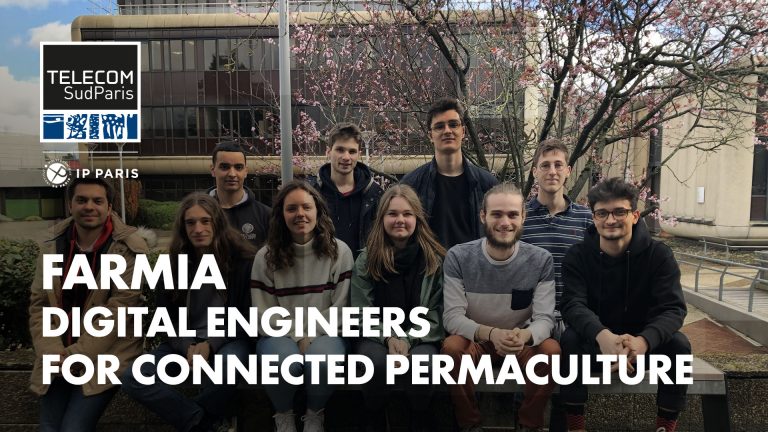 FarmIA, digital engineers for connected permaculture
With their project for connected and responsible farming supported by Deepnet and JustAI, these students from Télécom SudParis might just change agricultural production as we know it. Their goal is to maximize yields while eliminating as much waste as possible. 
FarmIA: AI and robotics supporting connected permaculture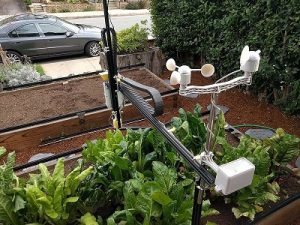 FarmIA is an organization founded by ten first-year engineering students from Télécom SudParis: Ariane Lang, Mohamed Chamrouk, Louise Oligiati, Gibril Gunder, Quentin Puzenat, Rémi Boileau, Lucas Delsol, Émilien Vannier, Makarije Spasic and Antonin Desmerges.
Their project was carried out as part of the Gate® educational program (Management and Teamwork Training), which trains first-year students in working as a team.
FarmIA uses a robot that is directly connected with the farmer. The organization combines two types of technology: FarmBot–a robot adapted for agriculture–and artificial intelligence the students have developed. The robot is programmed to analyze the plants and identify their needs in terms of care and nutrients.
The primary goal is ecological. In the long-term, shortages resulting from a lack of fertile land are likely to skyrocket. We must therefore change our agricultural habits to prevent putting future generations at risk.
A project recognized by Fondation Sopra Steria-Institut de France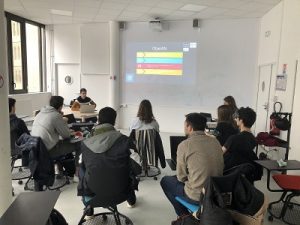 The theme of the 17th edition of the Entrepreneurship for Tomorrow Award, organized by Sopra-Steria-Institut de France and sponsored by explorer and tech investor Luc Hardy, was "Responsible digital technology for the planet". This edition called on young people to take action to promote responsible digital technology.
On October 6, ten of our students impressed the judging panel, earning an award in the "Student" category. FarmIA won this Entrepreneurship for Tomorrow Award because their idea tackles a 21st-century challenge, that of taking action for the environment while still remaining economically competitive. For nearly one year, these students were able to test their innovative project on the Télécom SudParis campus using a 2 by 6 meter box.
Human impacts kept at a minimum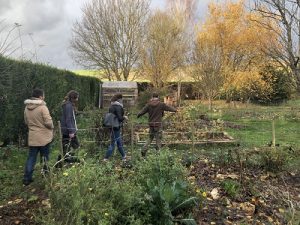 Permaculture optimizes agricultural yield to enable the small-scale construction of sustainable housing that is in harmony with nature. In this situation, human intervention is limited to the use of water, space and energy. The idea is to integrate biodiversity, which has proven to greatly reduce soil pollution compared to intensive monoculture farming.
Our ten engineering students have highlighted the role of crop rotation. By keeping the resources required to grow plants at a minimum, water and energy costs can be reduced.
FarmIA therefore enables improved yield while minimizing resources. Both economical and environmentally-friendly, connected farming may well be the future of agriculture. However, while its effectiveness in vegetable gardens has been proven, there is still work to be done regarding its use in larger farms.