Why choose Telecom SudParis? The strategic choice of digital technology
On août 4 2023
92%
of our students where hired within three months of graduation
43k
 is the average salary for our graduated students when they start working
25%
of our graduated students are working around the world outside France
41%
of our graduated students are working in leading companies
Digital engineers are highly sought after by recruiters. Each year, the Conférence des Grandes Ecoles conducts a survey on Engineer's first job. The latest survey shows the dynamism and attractiveness of these graduates of Télécom SudParis.
⇒See more about employment opportunities
Join a prestigious institute and an exceptional network of schools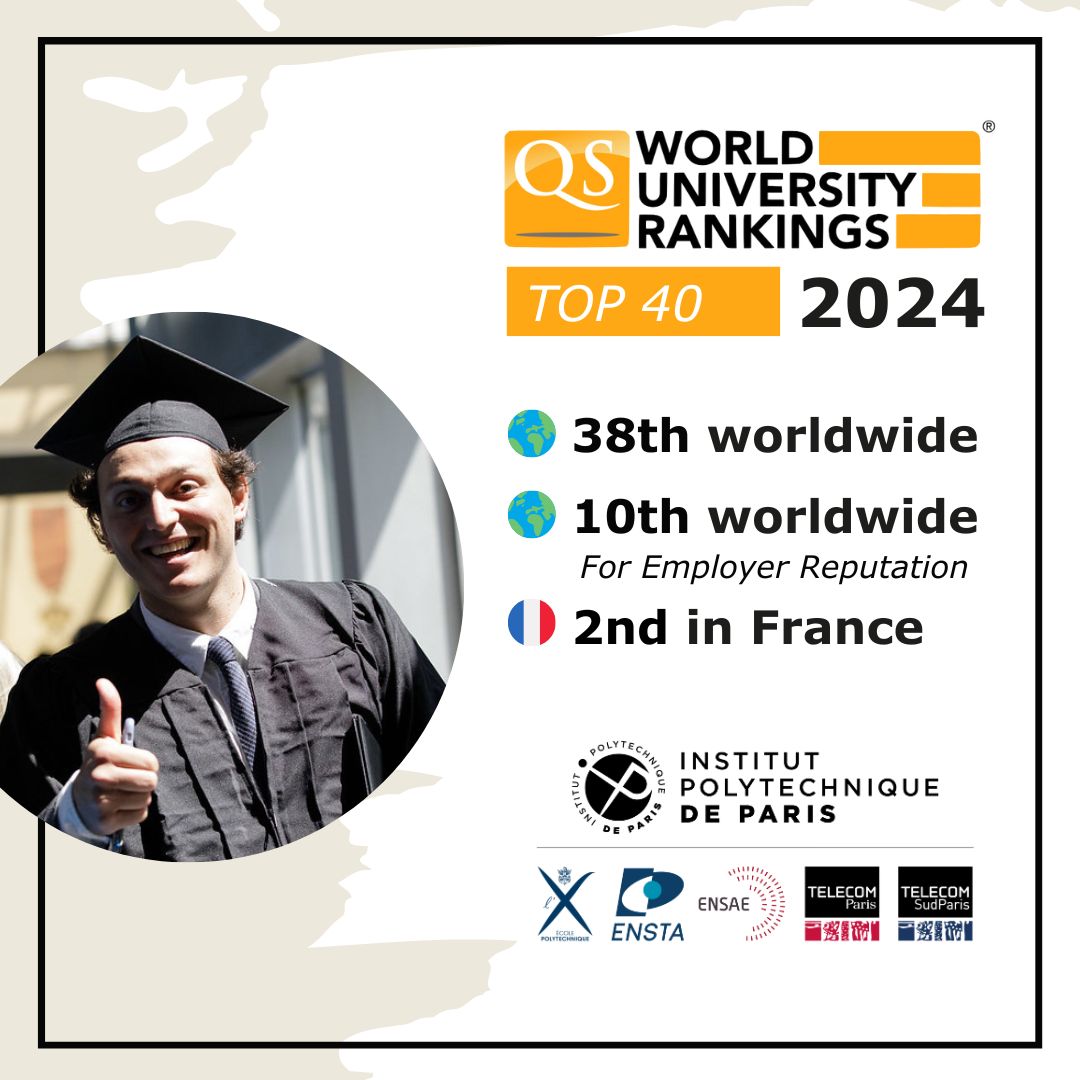 Telecom SudParis is first and foremost a school of the Ministry of Industry. This closeness to the business world is part of its DNA. It also has the particularity of being both a co-founding member of the Institut Polytechnique de Paris and a school of the Institut Mines-Télécom, the leading network of engineering schools in France.
You can take advantage of mobility opportunities within the Institut Mines-Télécom (IMT): 8 schools to choose from in 3rd year. You can also spend six months studying at another school in the group to follow a theme that is not offered on your campus, while remaining a graduate of your home institution.
→ IP Paris takes 6th place in THE's 2022 Young University Rankings
Since 2019, the Institut Polytechnique de Paris (IP Paris) is a world-class alliance that we are forming with the École Polytechnique, ENSTA Paris, ENSAE Paris and Télécom Paris. Thanks to the experience, history and roots of these five founding schools, IP Paris is positioned as a leading teaching and research institution in France and internationally.
One school, 2 campuses in Ile-de-France
The first campus is shared with Institut Mines-Télécom Business School and allows a perfect mix of engineers and managers. It is located in Evry-Courcouronnes, part of The UNESCO Global Network of Learning Cities (GNLC).
The second campus is in Palaiseau on a 5,000m2 site, in a building built by the prestigious Irish studio Grafton Architects and shared with Télécom Paris, in the École Polytechnique district.
Any question ? Please contact us !