A prestigious graduate school
Telecom SudParis, established in 1979 as the Institut national des télécommunications (INT), is a Grande École of the IMT (Institut Mines-Télécom). As a "Grande Ecole", it trains the elite engineers and managers of the future in the field of digital sciences and technology.
Along with 10 other Graduate schools, 2 universities, and 7 research bodies, Telecom SudParis is a founding member of the Université Paris-Saclay.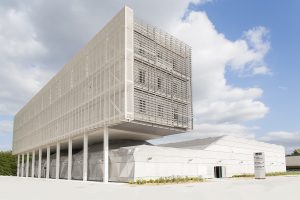 "Our ambition is to train women and men of all origins, builders of the digital society, and contribute to its construction through teaching and research excellence, sources of innovation and economic and social value. Telecom SudParis is a specialist in a field of study that is booming. Currently we study cellular networks, big data, cloud, ultra high-speed internet and digital developpement policies - all areas in which we have proven research expertise"
Christophe Digne, Dean, Telecom SudParis
Unique strength: a unique partnership with a management school
Télécom SudParis shares its campus located near Paris with Telecom Business School. The symbiosis between the two schools, unrivaled in France, helped to shape their own identity. It is a singular force in the many dimensions of their teaching, research and innovation missions and a major asset for their graduates.
A diversified and sought-after training offer
A pioneer in project-based pedagogy and the development of entrepreneurial spirit, Telecom SudParis forms:
General engineers,
Specialty engineers,
Scientific executives,
PhD.
Telecom SudParis offers through its programs and partnerships, a wide range of training programs. As such, Telecom SudParis offers numerous programs in fields ranging from applied mathematics to networks and information systems, including electronics, image and multimedia.
Adapting our offer to the international and to the creation of a company
With more than 100 partnership agreements in 43 countries, Telecom SudParis is also resolutely open to international markets. Telecom SudParis is a founding member of the Université Paris-Saclay, an institution that is destined to be the largest scientific and technical campus in Europe, with 9 other grandes écoles, 2 universities and 7 research organizations.
Finally, Télécom SudParis supports more than 15 business start-ups a year. Its incubator, among the first in France, is organizing the 2nd Entrepreneurship Competition in France, the Digital Start-up Trophy, to identify and support candidates from the Ile-de-France region.
Birth of the new Excellence Campus Paris-Saclay
On 29th December 2014, the french government creates the "Université Paris-Saclay", and approved its statutes. The newscientific, cultural and professional public institution includes seven research organizations (CNRS, CEA, IHES, INRA, INRIA, ONERA, and INSERM), and 12 higher education and research institutions (Agro Paris-Tech, ECAM, HEC, X, ENS Cachan, ENSTAParis Tech, Supélec, GENES, IMT, IOGS) with 2 universities Paris Sud and Versailles - Saint-Quentin-en-Yvelines.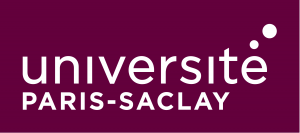 This original model members retain their own identity and their means, while agreeing to coordinate their actions and to share some resources. The purpose of this in education campuses of excellence, research and innovation is to become the best European university and be in the top 10 worldwide.